Lokahi Counseling
Podcast, Resources and Blog


Podcast, Resources and Blog


If you struggle with anxiety, depression, overwhelm and a chaotic life, Tracy addresses all of this, and much more in her podcast! Here are the links to the podcast:






Tracy also made a CD (available on Amazon, Apple Music and Spotify) that can help you "Calm the Chaos" of your mind!



This CD teaches you the practice of mindfulness. Daily mindfulness practices have been connected to calmer, clearer thinking and better decision-making. You can learn to quiet and calm your mind by listening to these simple practices.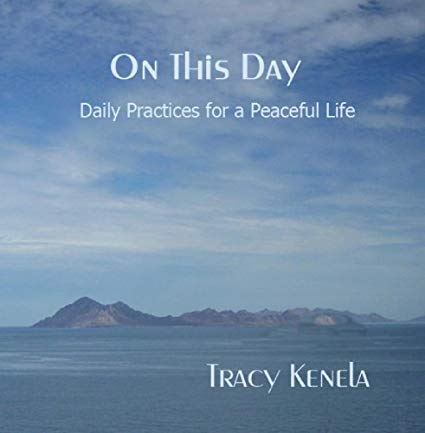 Digital copies of each mindfulness practice are available on
Apple Music and Spotify

These mindfulness practices can help you accept and cope with your emotions!
Mindfulness is a process of training your mind to be quiet, and free from excess noise.

Training your mind to be quiet, and freeing your mind from excess noise is a very simple process. Try it today and find out!
Saturday, 2/20/21: The weather has been in the news, and on my mind recently. In Washington State (where I live), we recently had a major weather incident that included nearly two feet of snow on the ground within a 48-hour period of time. For us, that is huge! And then, to hear of what has been happening to the people in Texas, it just made me want to talk a bit about how the weather is similar to our emotions.
The weather can change in the blink of an eye, which is what we observed recently. One day, I was able to take my morning walk freely, as is my daily routine. However, the next day, the massive snowfall made it impossible to take my normal daily walk, as snow came up to the top of my knee. I found myself disappointed only for a moment, as I considered my new environment, and what I could do in that changed landscape. At that time, I could only observe the changes, explore the new landscape, and consider how to clear a path for myself.
Emotions are so much like the weather! Emotions can also change dramatically in the blink of an eye. Perhaps you are used to feeling a certain way, and then when you feel dramatically different, you are unable to do your daily routine. This is so common amongst us who struggle with anxiety or depression. However, if you are able to meet the emotions as they come, observe the changes, explore the changed feelings, you can also consider how to clear a path for yourself!
We'll be talking more about the weather, chaos, and weather-related trauma in my next YouTube Livestream on Monday, 2/22/20 at 1pm PST. Until then, take care!
My YouTube Channel is https://www.youtube.com/channel/UC7qISnLR8T4g-bSDu-pW9LQ